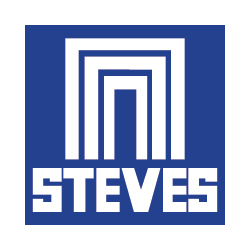 Forklift Operators
San Antonio, TX
Steves & Sons, Inc. a San Antonio door manufacturing company since 1866, has employment opportunities in a manufacturing and warehouse environment; currently seeking Forklift Operators.

This role will operate a sit-down propane industrial Forklift to load and unload materials and deliveries and move them to and from storage areas, machines and loading docks, into railroad cars or trucks or storage facilities.

Deliver material to production lines in a timely manner, by always keeping safety in mind as top priority.

Organized and a team player.

PERKS: $50.00 Weekly Perfect Attendance Bonus, Referral Bonus, and room for advancement along with overtime work when available.

BENEFITS: Full Medical, dental, vision, life benefits with 401K. Paid Vacation & holidays

No High School diploma or GED required; we offer hands on training.

Shifts available:
• Monday – Friday, 630 AM – 5:00 PM
• Saturday Overtime may be required and will be assigned according to production needs.

DUTIES:
• Use wireless RF scanning equipment to ensure accuracy of inventory
• Inspect and perform maintenance of forklifts and other material handling
equipment.
• While operating a forklift move pallets and other production material where
needed.
• Clean and prep all material handling and stocking areas
• Follow established safety rules and regulations.
• Performs related duties and fulfills responsibilities as required.
• Perform appropriate duties as assigned by management

REQUIREMENTS:
• 2 + years' experience operating a forklift.
• Demonstrate proficient operation of a forklift to pass certification test
• Ability to accurately read and follow production and shipping orders
• Team-oriented and self-directed
• Good communication skills
• Committed to quality and safety.
• Follow established safety rules and regulations
• Ability to work with minimal supervision.
• Ability to establish and maintain effective working relationships with others.
• Ability to perform all physical requirements of the position.
• Must pass drug screening and background check

We're looking for individuals with a great attitude who are able to start immediately!
17359