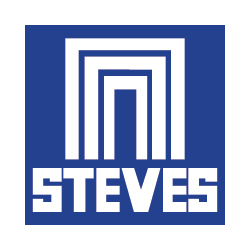 Production Workers 1st and 2nd Shifts
San Antonio, TX
Steves and Sons is currently seeking Production Workers to carry out various production tasks in the manufacturing environment of our busy warehouse. The ideal candidate will have excellent communication skills and a strong work ethic. The successful applicant will be responsible for operating production line equipment, finishing products and reporting any issues with equipment.

Requirements
Manufacturing or Warehouse experience preferred, but not required
Strong work ethic and organizational skills
Able to multi-task in a fast-paced warehouse environment
*Must be familiar with basic math and measuring tools
*Must be able to lift 50 lbs
Able to work on foot for extended periods of time
Committed to quality and safety.
Good communication skills
Ability to prioritize tasks and follow specified procedures
Ability to accurately read and follow work orders
Team-oriented and self-directed
Follow established safety rules and regulations
Ability to work with minimal supervision.
Ability to establish and maintain effective working relationships with others.
Ability to perform all physical requirements of the position
Must pass drug screening and background check

Duties include:
Feed raw materials into production machinery
Assemble materials on production lines
Monitor the production process
Carry out basic quality and testing checks
Store goods and raw materials properly in our warehouse
Utilize proper body mechanics to assist products on industrial roller conveyor system
Pack goods to be shipped
Maintain work areas and equipment
Report any issues with equipment directly to the supervisors

APPLY TODAY, START TOMORROW

Steves & Sons, Inc. a San Antonio door manufacturing company since 1866, has employment opportunities in a manufacturing and warehouse environment.

Located on the Southside of San Antonio. We have two locations and are hiring at both.

PERKS: $50 Weekly Attendance Bonus and Referral Bonus along with overtime work.

BENEFITS: Full Medical, dental, vision, life benefits with 401K (50% match on up to a 4% contribution). Paid Vacation & holidays

No High School diploma or GED required, we offer hands on training.

Shifts available: shift 1 and 2.

Monday – Friday and Saturdays when needed, Shift 1: 6:30 AM – 5:00 PM, OR, Shift 2: 5:00 PM - 3:30 AM

We're looking for individuals with a great attitude who are able to start immediately.
17358